Beautiful Menus for Restaurants
Go green with digital menus
Our mission is to save trees, prevent the spread of germs, and provide a better menu viewing experience worldwide.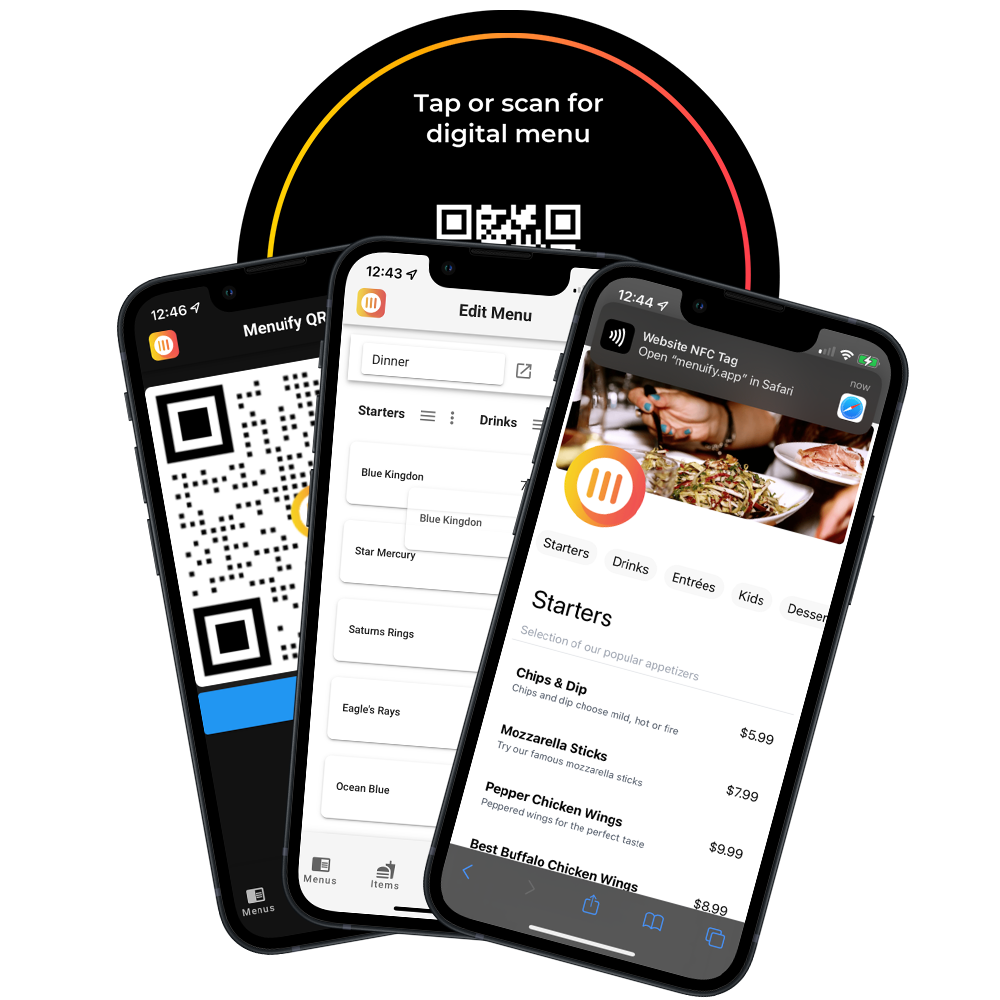 Get Menuify
Easy Onboarding
Activate, Place & Scan
Order and activate Menuify tags all inside the Menuify App. No app is required for your customers to access your digital menu. Tags are long-lasting, water-resistant, and coated with high-quality epoxy.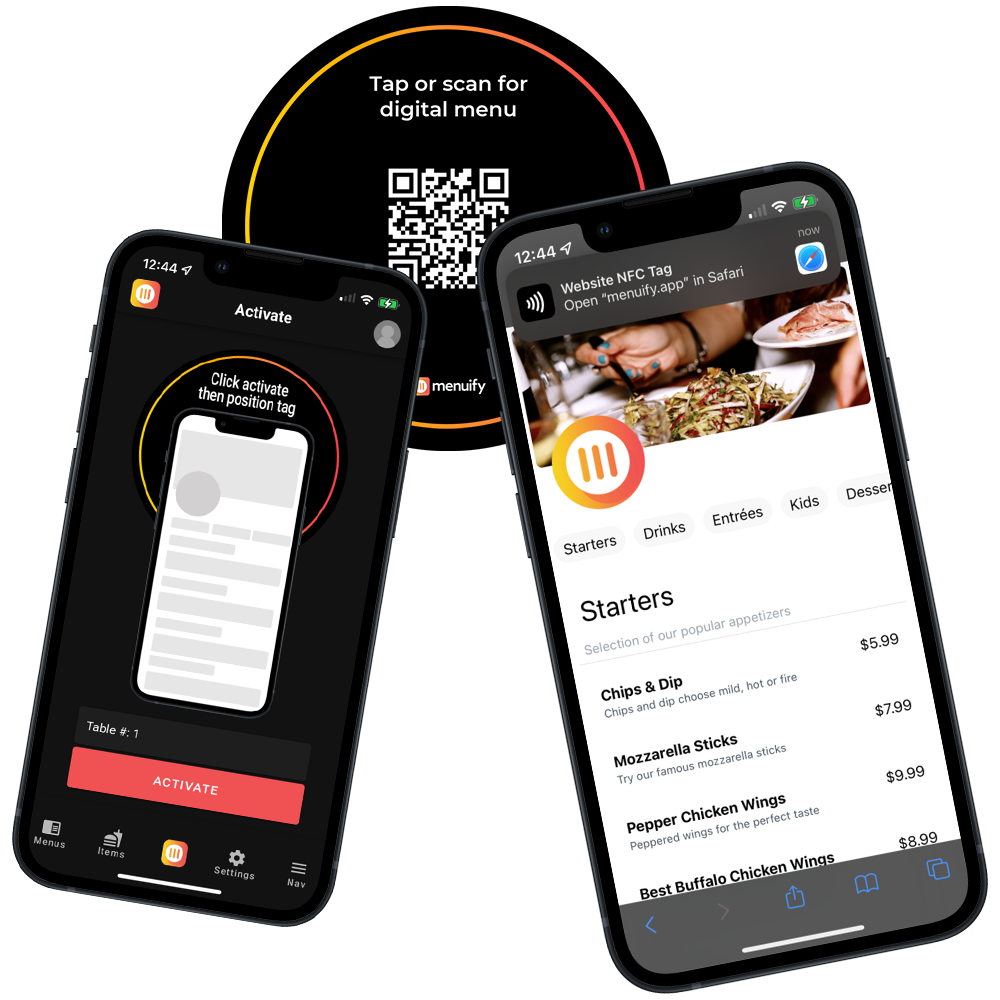 Get Menuify
Frequently asked questions
See what others are asking about Menuify.